Welcome to Fish.Net's news archive.
Berry Well Connected
Johnson Construction roll out Blackberries
Johnson Construction has equipped key personnel with BlackBerry smartphones, with help from Fish.Net.

Tying in directly with Microsoft Exchange Server's Web access, Johnson Construction personnel now have real time mobile email access on the go using BlackBerry's push technology.

Fish.Net can help implement BlackBerry and other smartphone technology across your organisation – get in touch to find out more.
easier Bookings for easyJet Lounges
easy does it...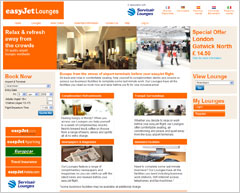 As part of the recent redevelopment of the Servisair Executive Lounges web site, Fish.Net have freshened the design of easyJet's white-label reseller web site.

Servisair and Fish.Net have worked together with easyJet to provide easyJet customers with an easy-to-use airport lounge booking web site since 2005, to great success. The latest redesign incorporates the new features added to the main www.executivelounges.com web site, but skinned with the corporate easyJet style.

Fish.Net have also designed and implemented white label sites for a variety of airports, airlines and other travel and hospitality related companies.

Why not take a look at the easyJet Lounges web site now? (opens in new window)
Johnson Construction Opens New Office
Fish.Net assist
Johnson Construction has expanded into Scotland with the opening of a Glasgow-based office, and Fish.Net has been integral in designing and implementing the expanded IT infrastructure.

Fish.Net rose to the challenge of enabling seamless communication between the main Saddleworth-based office and the new presence in Glasgow. Implementing a Virtual Private Network (VPN), Johnson Construction is able to send data through the Internet via a secure tunnel, without fear of sensitive data being intercepted.

Recognising the speed limitations of the Internet, Fish.Net also implemented a data replication system, allowing data from both sites to be periodically merged to reduce traffic requirements.
Fish.Net's Ian Gibbons ties the knot
Glory, Glory...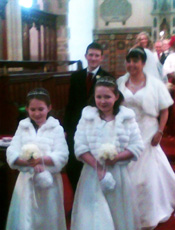 On a beautiful snowy February morning Ian (Fish.Net's Internet servers, security and coding expert) married the lovely Venessa.

How we managed to sing Glory, Glory, Halleluia and not the Man Utd version I'll never know. Wonder who chose that hymn?

Note: Ian is the one in the top left of the front group of 4 in the picture :-)
Macmillan Cancer Support
Fish.Net hosted a very successful coffee morning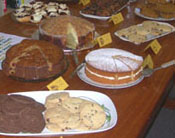 Fish.Net would like to say a BIG Thank You to everyone who contributed in many different ways to our Macmillan Coffee morning.

A fantastic £860 was raised for Macmillan Cancer Support.

We'd like to thank everyone who has helped make our coffee mornings so successful; not only a great excuse to get together, but over the last four years our coffee mornings have raised nearly £2500 to help support those people living with cancer.

We've also been touched by those of you who've shared your personal experiences of cancer with us, or who've donated in memory of friends and family.
Fish.Net makes a big splash
We have been nominated at the Big Chip Awards 2006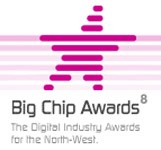 We have been nominated for a top award at the Big Chip Awards 2006

The Big Chip Awards are the largest digital media awards outside of London and showcase work from the North West's digital industry. This year's shortlist includes projects for American Airlines, Toyota, HMV, Sainsbury's and the BBC, sponsorship is provided by Microsoft, Yahoo, Cisco and many more.

Fish.Net, also celebrating our 10th Anniversary, have been nominated in the category of 'Best E-Commerce Project'. This award recognises the success of an e-commerce project in generating business or in improving the business process.

The nominated project is the Penauille Servisair - Executive Lounges website www.executivelounges.com

Operations director, Michele Hayes, commented: "We are delighted that the industry has recognised the value of our work by this nomination. It demonstrates that over 250 years later Saddleworth is still at the forefront of the latest industrial revolution".
10th Anniversary
Fish.Net is celebrating its tenth birthday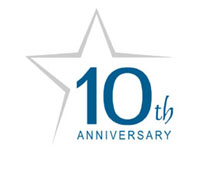 Fish.Net Limited was formed in 1995 by four Saddleworth residents, who had seen the business applications and opportunities offered by the Internet long before it had achieved its current popularity in the UK.

In 1996 Fish.Net was awarded Oldham Chamber's most Enterprising Business Award, demonstrating that the potential of the company was recognised very early on.

Now in its second decade, Fish.Net has enjoyed sustained growth and has worked with several hundred companies, ranging from small private companies through to government funded organisations and large corporates.

Operations director, Michele Hayes, commented: "We are all thrilled to be able to celebrate our tenth birthday. Fish.Net was founded to provide a broad range of services together with high-quality customer support - all at a reasonable price. And it is because of this value that we have an excellent customer retention ratio. I'd like to thank everyone for their hard work and support over the last 10 years and hope they'll join us in looking forward to the next 10!"

The company has always been based in Saddleworth and as part of it's commitment towards the local area has undertaken work on many community websites and directories as totally non-profit making enterprises - most notably the saddleworth.org website. This contains a directory of all local businesses in Saddleworth and is used, along with support from Fish.Net staff to produce the printed Saddleworth Directory.

For more information please visit
www.saddleworth.org (opens in new window)
Westend win league
Fish.Nets Darren helps football team to victory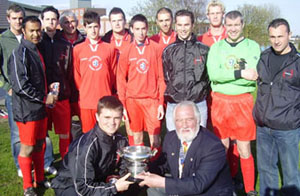 Darren Hauck, part of our technical support team at Fish.Net and an avid footballer has helped his club win promotion into division III of the Huddersfield & District Assoc Football League.

In addition to winning promotion, Westend have also clinched the District League's Groom Cup – equivalent to the League Cup.

Darren, who is also a dedicated Chelsea supporter, has played in defence for Westend since 2004, and for a short time this year took over as manager of the second team while continuing to play for the first team.

The opinion shared by Darren and the rest of Westend team; is that the season's achievements were "a great squad effort and everyone should be very proud to have been part of such a triumphant season". Special thanks also went to 'the gaffer' Ricky Thwaites who founded the club in 1991 with only four players and has seen it grow to over 400.

The photo shows Westend collecting the Division Champions cup - Darren is the fifth from the right, or as he put it "easily the best looking one on the team!"

For more information on Westend football club visit www.westendjuniors.com (opens in new window)
Cullen Financial Planning
Cullen now have a new website www.cullenfp.co.uk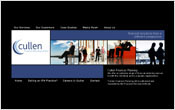 Cullen Financial Planning are now one of the top ten regional firms of Independent Financial Advisors in the North and wanted to update their image to reflect this. Fish.Net were chosen to work with Cullen to create a set of designs that incorporated their requested style of 'clean and contemporary'. From these designs two were chosen to be the templates for the new web site, which would include information on the services Cullen offer, case studies, contact details and press releases.

Fish.Net worked closely with Cullen throughout the development process to ensure the delivery of a complete and comprehensive design solution that was delivered on time and on budget.

"My thanks again to Fish.Net for an excellent job".

Andrew Tyler
Director – Cullen Financial Planning

Visit www.cullenfp.co.uk (opens in new window)
Business Enterprise Exhibition
Fish.Nets Michele Hayes gives a presentation at the Business Enterprise Exhibition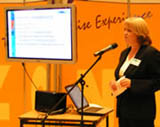 As one of the directors of Fish.Net, Michele was invited to talk about her personal experiences of being an entrepreneur. Her presentation hopefully inspired people attending the exhibition to take the plunge and set up their own business as well as offering useful tips to help them on their way.

Stalls at the two day event included local Colleges, Banks, Solicitors, Accountants and Business Associations.

Visit the Saddleworth Business Association click here (opens in new window)
Wakefield Parent Partnership Service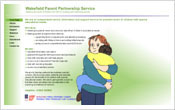 Wakefield Parent Partnershp now have their own Web site at
www.wakefield parentpartnership.org.uk

They offer independent advice, information and support service for parents/carers of children with special educational needs, and the Web site now means that this information is available even when the offices are closed. Liz Gordon, 'Parent Partnership Co-ordinator' is delighted with their site

"The site is looking really good now. Thanks for your hard work and patience! "

The site has an active news and noticeboard section so that staff can easily add details of meetings and events.
See Wakefield Parent Partnership (opens in new window)
McKellen and Co Chartered Accountants
McKellen Co are now settling into their newly built offices in Stockport, helped by Fish.Net who not only designed and installed the computer and telephone network, but made sure that everything was up and running smoothly once all the IT equipment was unpacked.

Chris Booth, Partner, said that the build and move had gone to plan, and that some of the more fraught moments (BT delays spring to mind!) had been efficiently and seamlessly handled by Fish.Net.
Servisair Executive Lounges Re-launch
Servisair Executive Lounges have made their website even faster and easier for visitors to book online at www.executivelounges.com.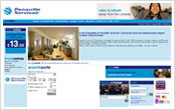 Fish.Net have been integral to the implementation of the new design which boasts features such as simple and easy navigation, a quick quote system, on-line discounts and information about each lounge, including location and facilities.

Executive Lounge's Business Development Manager, Tim Colehan thanked all the Fish.Net team members for their participation

"Thanks to you all for all the hard work you have put in to the relaunch of executivelounges.com"
Winners of our Christmas Quiz
The winners, shown here with their bottle of champagne, are Norma and Geoff Hilton of Argus Electronics, Greenfield, Saddleworth.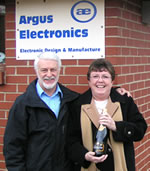 Argus Electronics is a small design and manufacturing company which takes clients ideas and develops them into viable products for many areas of industry, from trace heating, simple timing mechanisms to chemical processes.

Their products have been used in many diverse applications, from piglet feeders to water treatment plants on the Falkland Isles. They are now in the process of launching their own brand of Chemical Process Control Equipment, with countries such as China and Taiwan being ideal market places for these products.

We hope that they can use the champagne to help them celebrate their success!

Tsunami Vigil
Songs of Praise - to be shown on Sunday 9th January 2005, 17.40 - 18.15, BBC1

Chris Paterson, as part of the Manchester Chamber Choir, was asked at short notice to record some hymns specially chosen for the Songs of Praise.

As the world comes to terms with the Indian Ocean tsunami, Sally Magnusson introduces a programme which reflects on the human tragedy which has united and challenged people of all nations and faiths.
Seasonal Cheer
December time sees Fish.Nets MD Chris Paterson, using his singing skills away from the office...

.. and at various seasonal concerts throughout the North West:- Lancaster Priory, Preston Guild Hall, Liverpool Philharmonic Hall, and no less than 5 appearances at Manchester's Bridgewater Hall.

Chris, a tenor singer, got us all in the Christmas spirit, carol singing for GMTV, and once Christmas is over we'll be watching out for him on various other television programmes that he has recently recorded.

Carols by Candlelight, Glory of Christmas, Christmas Carol Singalong and White Christmas concerts are promoted by Raymond Gubbay. Visit The Bridgewater Hall for more concerts. (opens in new window)
A Great Run
Congrats to Chris for a Great Manchester Run!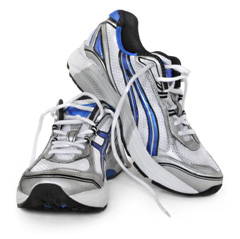 We'd like to congratulate our resident Systems and Networking expert Chris Carter, who yesterday completed the 10km Great Manchester Run.

Chris ran in aid of Sands - the Still and Neonatal Death charity - in memory of his first born son Jacob.

Finishing a creditable 26350 out of the 35000+ runners, Chris completed the run in 1 hr and 29 minutes. He's expecting the muscle pain to recede by the late summer.

It's the 4th time that Chris has taken part in the run. He's raised £200 for Sands so far this year and over £1500 in total. It's not too late to add to this though, so head over to his Just Giving page to donate - don't forget to Gift Aid it!

www.justgiving.com/jacobcarter4
Southport Church gets connected
Secure WiFi access for visitors to conference centre
Southport Church now has a distributed Wireless network so visitors to its conference centre can access the Internet via WiFi.

By creating a secure Demilitarized zone (DMZ), Fish.Net enabled the Church to grant visitor access to the Internet, without access to their wider network.

Fish.Net also drafted an Acceptable Use Policy (AUP) for visitors to follow once granted access to the connection.
A Better Vista
Atlas Consulting upgrade fleet of workstations to Windows Vista
Following an update to a mission-critical health insurance CRM system, Atlas Consulting needed to upgrade its fleet of workstations to Windows Vista.

Fish.Net installed and configured Vista across the organisation, and successfully met the challenge of running legacy software on the new operating system.

With Windows XP's limited support lifespan, many companies are now looking to migrate to Windows Vista. Fish.Net can help make this transition as seamless as it was for Atlas Consulting - contact us to find out more.
New Website
Our new and improved website goes live
The new look site makes navigation simple and effective, with separate 'sitelets' for each of our key services, allowing us to showcase in more detail the wide range of services we offer and some of our projects and customers. The new site will continue to evolve and develop over time.